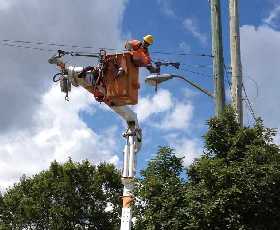 At least one tornado confirmed in Saturday's violent weather
Environment Canada has confirmed at least one tornado touched down in Ontario this past weekend.
The Northern Tornadoes Project has said preliminary results confirmed an EF-2 tornado touched down in Uxbridge, they're still looking at sites in Ottawa and London.
Meantime, cleanup and power restoration efforts continue as more than 150-thousand customers remain without hydro.
At least 9 people died in Ontario and one in Quebec.
Three communities declared states of emergency because of the storm, which downed trees, brought down power lines and damaged property.
In Ottawa, where it's still expected to be a day or two before all residents get their power back, a local school board has reopened some schools that had hydro this morning.