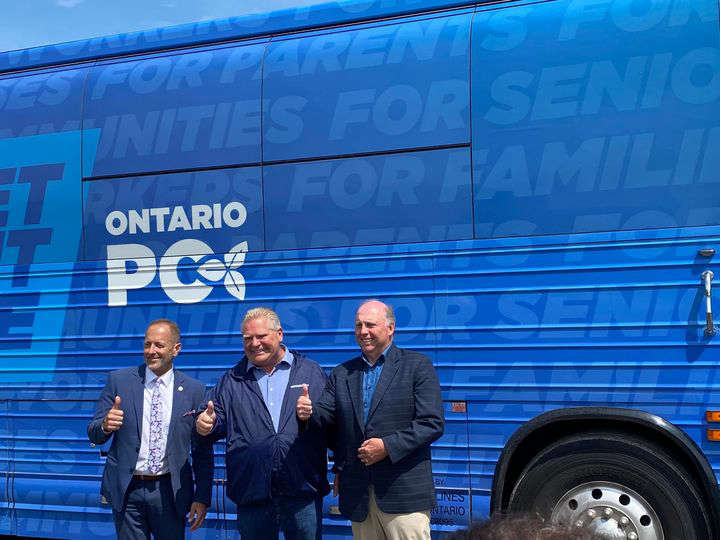 Photo Credit: Bob Gale Facebook page
Diodati and Conservative candidate Bob Gale make appearance at Ford stop in Niagara Falls.
Niagara Falls Mayor Jim Diodati is endorsing the Ontario PC party in the provincial election.
During a campaign stop in Niagara Falls today, Diodati spoke highly of Ford, saying the PC leader is committed to Go Train service in the area and building the South Niagara Site.
"I want to personally endorse this Premier for the next four years to lead our province," Diodati said "I've put a lot of thought in this, and we need a steady hand at the helm."
Ford is running against NDP Leader Andrea Horwath, Mike Schreiner of the Green Party and Liberal Leader Steven Del Duca.
Diodati has previously received backlash for endorsing Joyce Morocco, a former city councilor who ran under the Wynne liberal banner.
In 2018, when asked if he would endorse another candidate, he said he wouldn't, due to the backlash received after his endorsement of Morocco.
We have reached out to Diodati for comment.
Video Credit: Bob Gale Facebook page