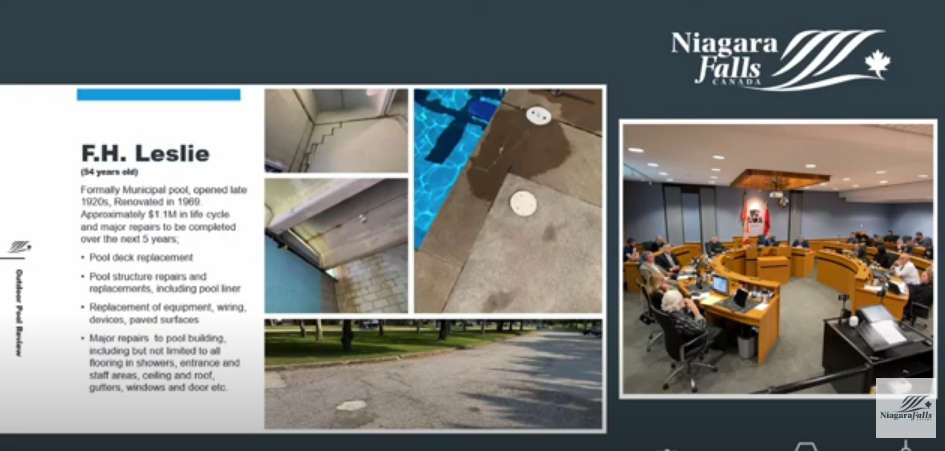 Niagara Falls city councillors question report indicating about $3.4-million needed
Expressions of disbelief at Niagara Falls city council it'll cost about $3.4-million to repair and maintain the city's public pools.
Councillor Mike Strange wasn't alone, as he pointed out it doesn't cost him that type of money to maintain his.
He added his pool is the same age as some of the city pools, roughly 40 years old. "You could build a whole pool with $900,000, I don't understand it, because I take care of my pool every day. If there's a problem, I'll get someone to fix it. I don't know if it's because we're with the city... they see it us so let's triple charge them."
City staff indicated part of the problem is the cost of re-doing the concrete.
The city's Chief Administrative Officer Jason Burgess added to that point too. "In my experience in my prior job as a CEO, anytime you open a concrete pool, as soon as you open it up, you have to bring it up to code. If you look at modern pools that are designed now, you'll see a lot of the piping is actually open space, what you can get access to now."
Council agreed that it take a tour of city pools to get a better idea, as well as a more detailed report on the cost, done by a consultant.