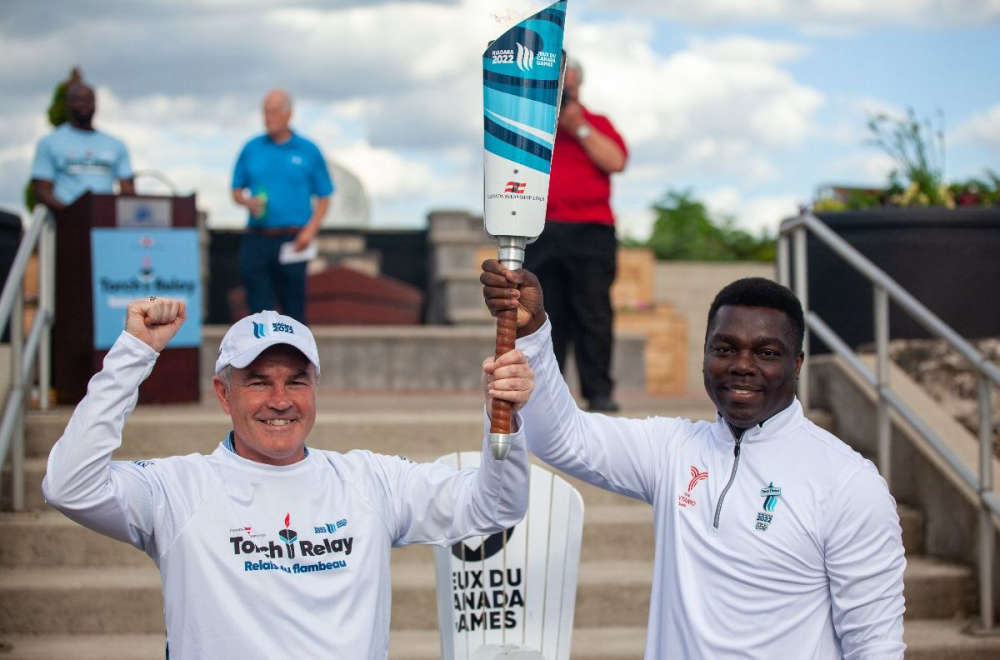 Photo Credit: Niagara 2022 Games
Fort Erie Mayor Wayne Redekop among torchbearers.
The Canada Summer Games Torch will make a couple more stops in Niagara this weekend.
On Saturday, the torch will be in Fort Erie.
Mayor Wayne Redekop will be the first person to run with the torch.
A pep rally will take place at 9 AM at Crystal Ridge Area, followed by an ending celebration at the Leisureplex at 11.
On Sunday, the Torch will be in Port Colborne.
Festivities will take place at HH Knoll Lakeview Park from 9 to 11 AM.