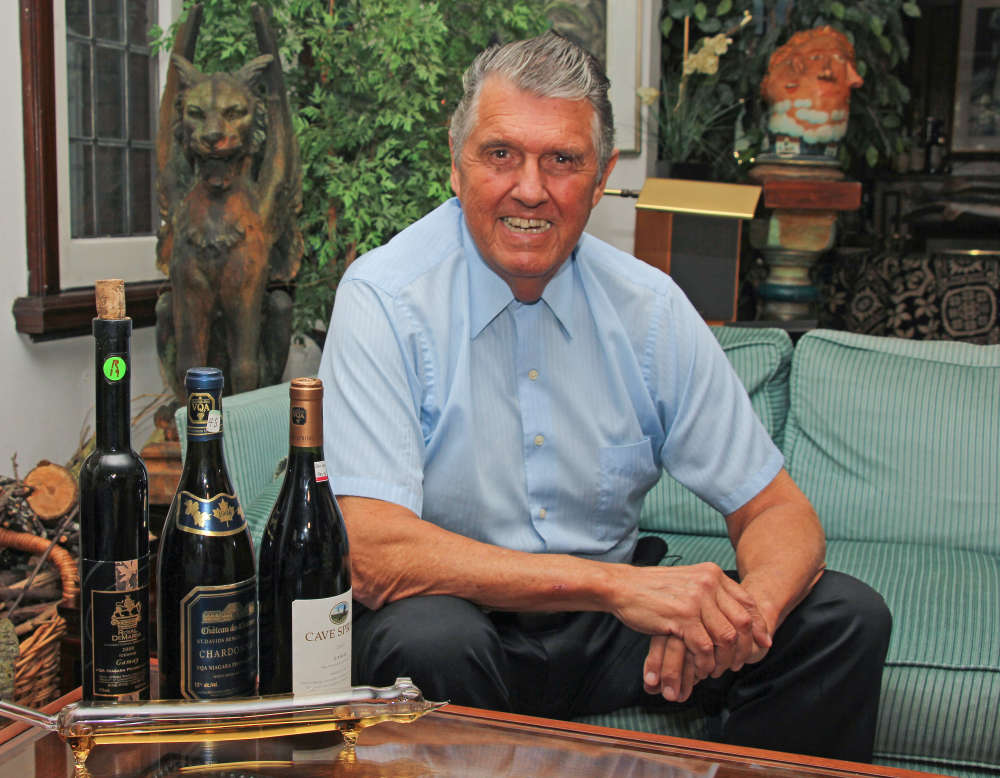 Toronto-based wine expert Michael Vaughan has donated his collection of rare, award-winning Canadian wines to Brock University's Cool Climate Oenology and Viticulture Institute. Photo courtesy of Brock University.
Renowned wine expert chooses Brock to house collection of award-winning Canadian wines.
Wine expert Michael Vaughan has chosen Brock University's Cool Climate Oenology and Viticulture Institute (CCOVI) as the new home for his collection of over 2,500 Canadian wines.
The collection, which has been personally curated and preserved by Vaughan, contains historical wines from across Canada, including several extremely rare bottles that go decades back.
Vaughan was a Professor of Economics at Ryerson University before switching paths and becoming a well-known wine critic and writer.
The former educator says he felt the school's facilities and reputation made it an ideal choice for his collection.
"I wanted to make sure the wines I have accumulated went somewhere where they could be a useful learning experience," he said. "I wanted to share them with an academic institution. The most important one for me was Brock, because it made sense that it went to a place where the students, the faculty and the winemakers could experience the evolution of these wines and see how good they still were and how they had changed over all of these years."
The CCOVI's wine cellar, which has a capacity of 44,000 bottles, will house the collection.
As part of the institute's Canadian Wine Library, the wines will be climate-controlled, archived and preserved.