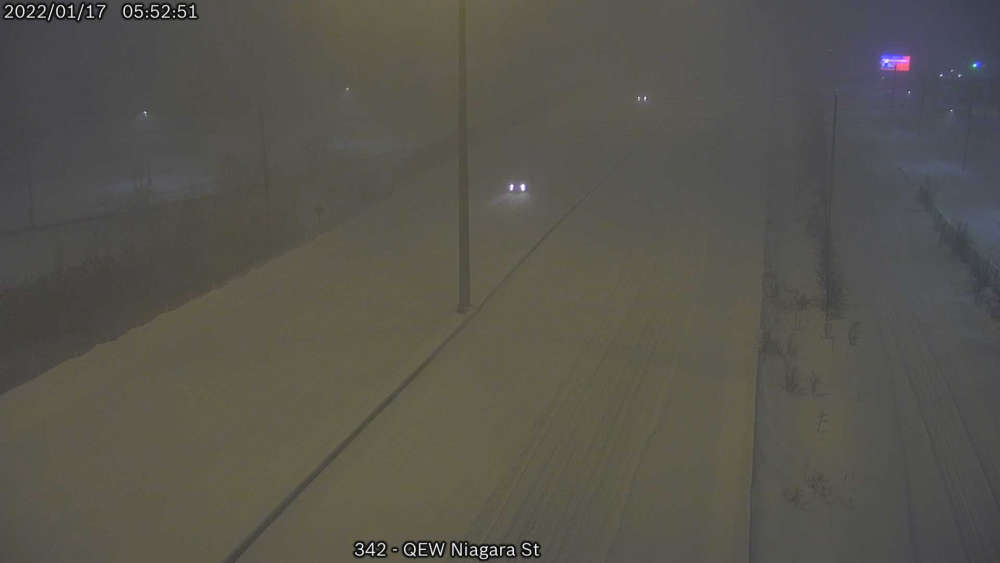 MTO
Environment Canada extends warning to include Niagara Falls, Welland and Fort Erie
The weather office warning of hazardous blizzard conditions with heavy snow and strong winds resulting in widespread near zero visibilities.
Total snowfall amounts of 30 to 50 cm.
Heavy snow with peak snowfall rates of 5 to 8 cm per hour early this morning.
Blowing snow due to winds gusting up to 60 km/h.
Blizzard warnings are issued when widespread reduced visibilities of 400 metres or less are expected for at least 4 hours.
Environment Canada also reminds us "If you become stranded in a vehicle do not leave. The vehicle offers a form of protection from the cold. A single person walking through the snow is harder to find than a stranded car or truck."