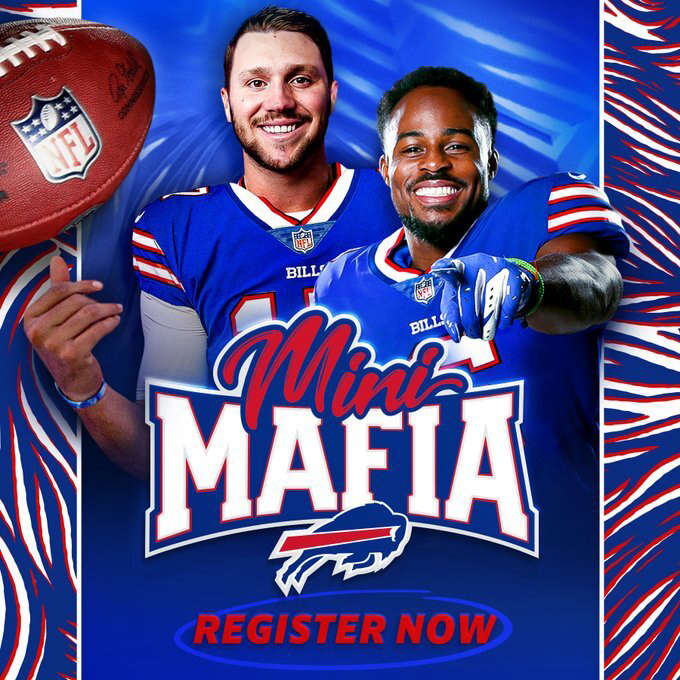 Photo Credit: @BuffaloBills
Buffalo Bills Launch fan club for kids aged 6 to 14.
The Buffalo Bills have announced a new fan club for kids.
The "Mini Mafia Kids Club" is for kids aged 6 to 14.
The team says children whose parents register them will receive access to exclusive promotions, activities and event invitations at Highmark Stadium and Training Camp.
The first 500 kids registered will get a pair of Bills Zubaz sunglasses, and they'll be members until they turn 15.
More information is available here.