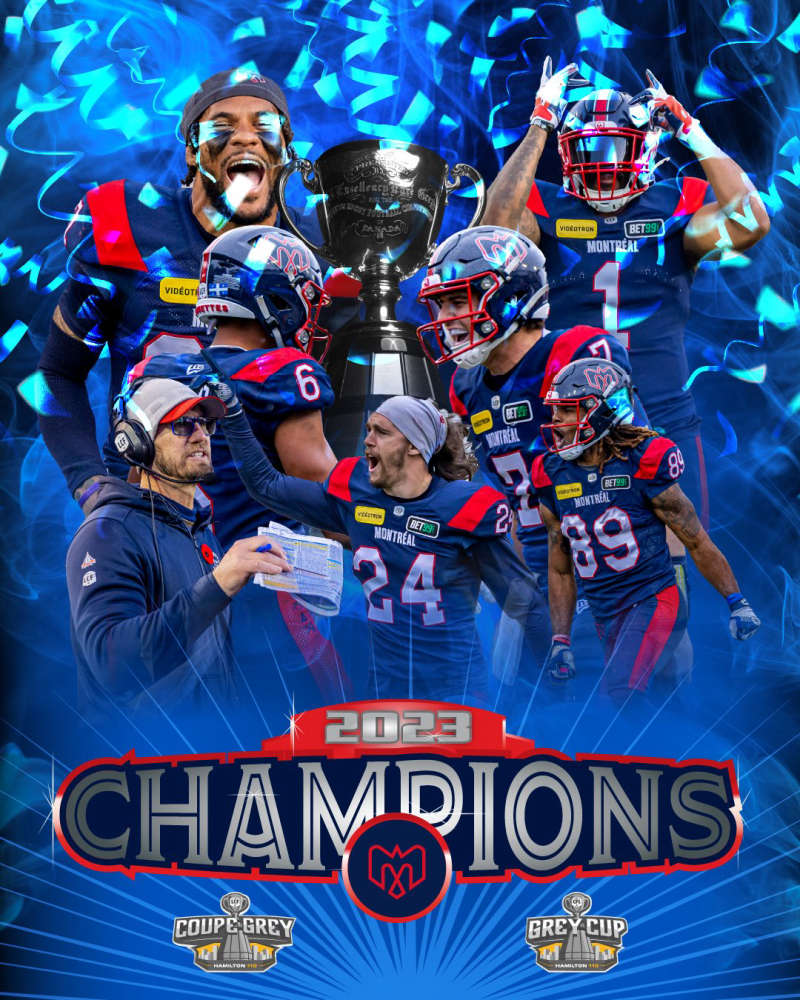 In a thrilling 28-24 victory
HAMILTON - The Montreal Alouettes are Grey Cup champions for the first time since 2010.
Montreal won the 110th Grey Cup by defeating the Winnipeg Blue Bombers 28-24 at Tim Hortons Field in Hamilton.
Alouettes quarterback Cody Fajardo was named the Grey Cup MVP. He connected with wide receiver Tyson Philpot in a 19-yard touchdown with 15 seconds left to give Montreal the late lead.
This was the Blue Bombers fourth consecutive Grey Cup appearance. They fell to the Toronto Argonauts last year and beat the Hamilton Tiger-Cats in 2021 and 2019.