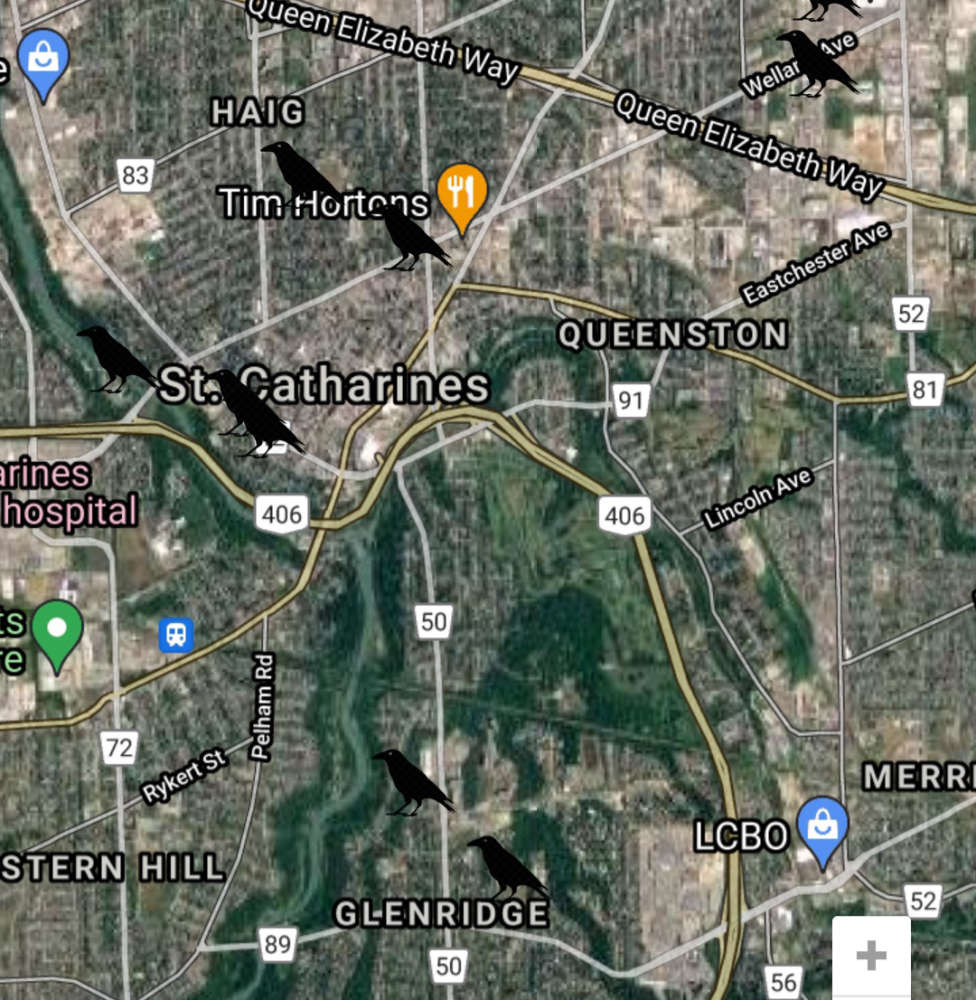 See a murder put it on the map
Brock University student needs our help, tracking crows
Alex Popescu is working on his Master's in Biology and he has launched a new research project that includes a new mapping system he has dubbed Crowkemon GO.
The project will track the location of the birds via crowdsourcing to identify crow foraging areas during their breeding season between late February and May.
Bird watchers can access the map and put a crow icon in locations where either a single crow or a group, known as a murder, has been seen.
This will help Popescu study urbanization-driven changes of social anti-predator behaviour in American crows.
The link to the map is here