Badawey Talks National Dementia Strategy in Welland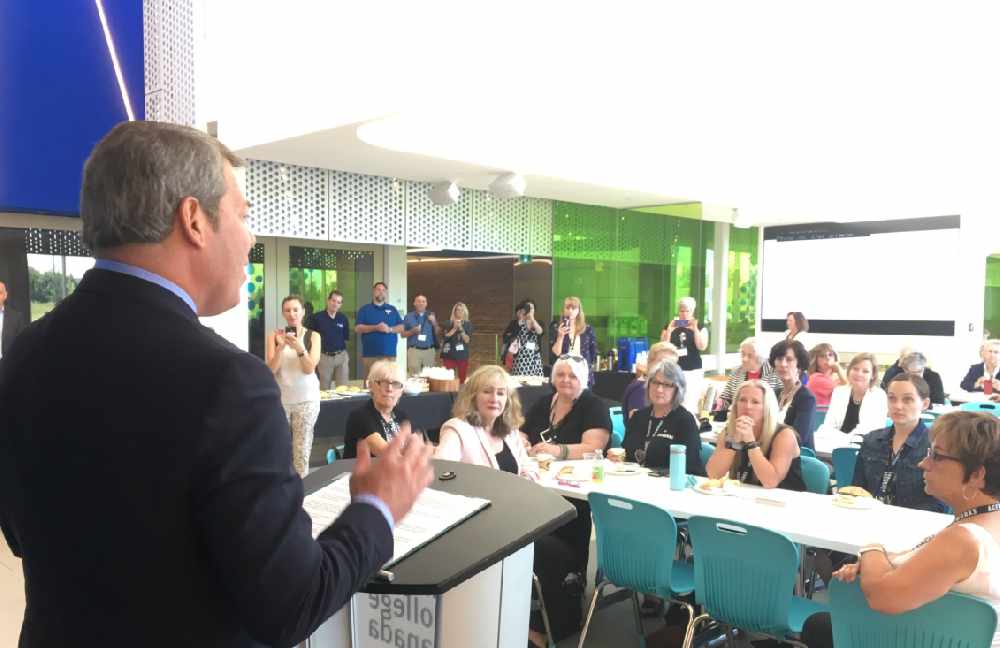 Photo credit: Niagara College Twitter
June 26, 2019
By: Marie Cassidy
It's the first-ever dementia strategy for Canada.
Niagara Centre MP Vance Badawey talked about the $50-million plan today at the Art of Ageing Forum at the Welland campus of Niagara College.
He says the newly released strategy will span five years and focus on prevention and care.
Badawey says the vision is that everyone that lives with dementia is supported.
The Art of Ageing Forum is co-hosted by Ageworks and Niagara College.
It wraps up tomorrow.