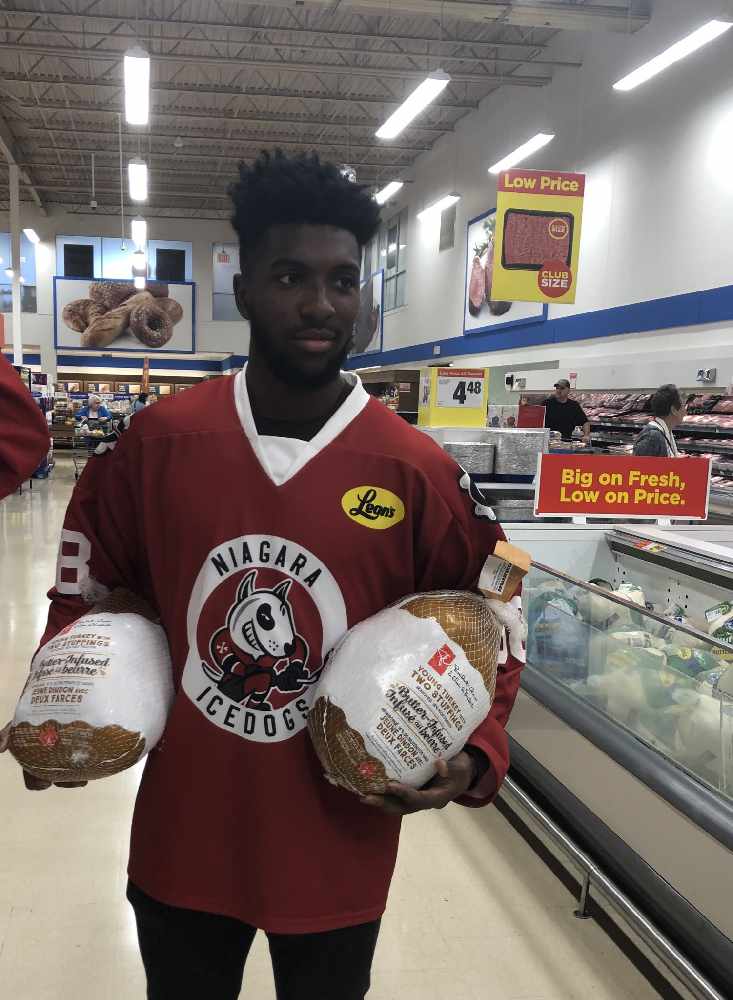 Photo Credit: Niagara IceDogs Twitter page, @OHLIceDogs
Community Care of St. Catharines and Thorold is looking for turkey donations, ahead of the Thanksgiving long weekend.
Turkeys for Tikkies is happening right now at the Real Canadian Superstore on Louth Street.
If you donate a turkey before 7:00 p.m. tonight, you could walk away with a four-pack of Niagara IceDogs tickets
You will have four home games to choose from;
- IceDogs vs Mississauga Steelheads, Saturday November 2nd @ 7:00 p.m.
- IceDogs vs Erie Otters, Thursday November 21st @ 7:00 p.m.
- IceDogs vs Sault Ste. Marie Greyhounds, Thursday December 5th @ 7:00 p.m.
- IceDogs vs Kingston Frontenacs, Thursday December 19th @ 7:00 p.m.
All turkeys have to be frozen, Grade A, non-basted birds weighing between between 5kg and 7kg.