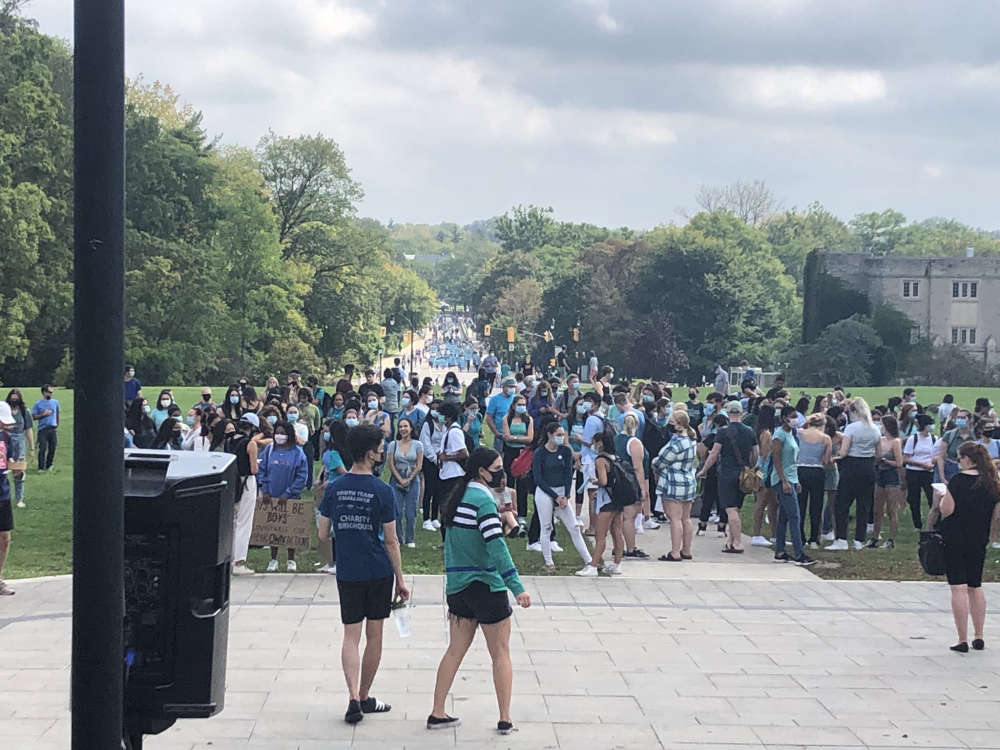 Photo Credit: Western SGBV Walkout Twitter page (@UWOSGBVWalkout)
Students walk out after school receives several reports of sexual assaults during orientation week.
Thousands of students at Western University in London walked out of class today to show support for women who have experienced sexual violence.
The walkout comes after four women filed formal complaints about being assaulted on the campus last week.
As well, allegations that several other female students were drugged and sexually assaulted at a party at the Medway-Sydenham Hall student residence have surfaced, but police say no formal complaints have been issued.
Yesterday, the school released a new action plan to combat sexual violence.
Under the plan, all students living in residence will need to take in-person training on sexual violence, consent and personal safety, and four special constables will be hired to enhance patrols at the school.
As well, the Ontario government is requiring universities to update their policies surrounding sexual violence by March 2022.
Under the provincial mandate, students who report incidents won't be asked about their sexual history, and they won't be subject to punishment for violating the school's drug and alcohol policy at the time of the offence.