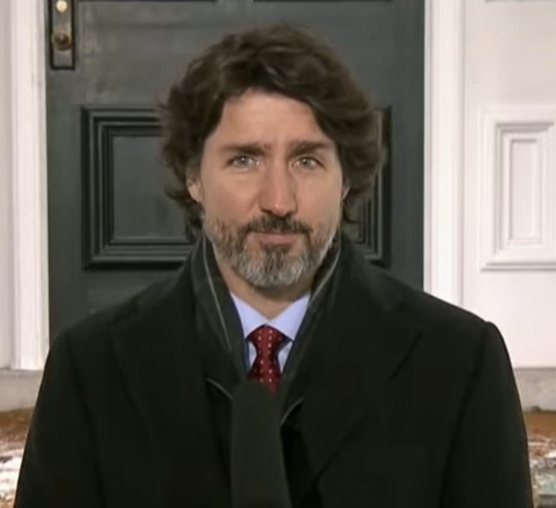 Photo Credit: Justin Trudeau Facebook page
The Prime Minister also provided an update on the Pfizer vaccine delay.
Prime Minister Trudeau provided Canadians with an update on the Pfizer vaccines today.
Trudeau says he spoke with the CEO yesterday and was assured the vaccine delivery will resume in a couple of weeks.
"Hundreds of thousands of Pfizer doses will be delivered on February 15th and in the weeks to follow, he also confirmed that we will receive all of our 4 million doses from Pfizer before March 31st."
Canada will also being getting over a half a million Moderna doses in February as well.
Trudeau also urged all Canadians to cancel any travel plans they may have, even if it's for March Break.
"My message to Canadians remains clear, no one should be taking a vacation abroad right now, if you have a trip planned, cancel it and don't book a trip for Spring bank."
Trudeau says it's obvious to we shouldn't be booking trips south and outside the country and he also advises against travelling within Canada.
"So if you were thinking of travelling across the Country for Spring Break, now is not the time. We need to hold on and hang tight for the next few months. We must get through to the Spring and mass vaccinations in the best shape possible."