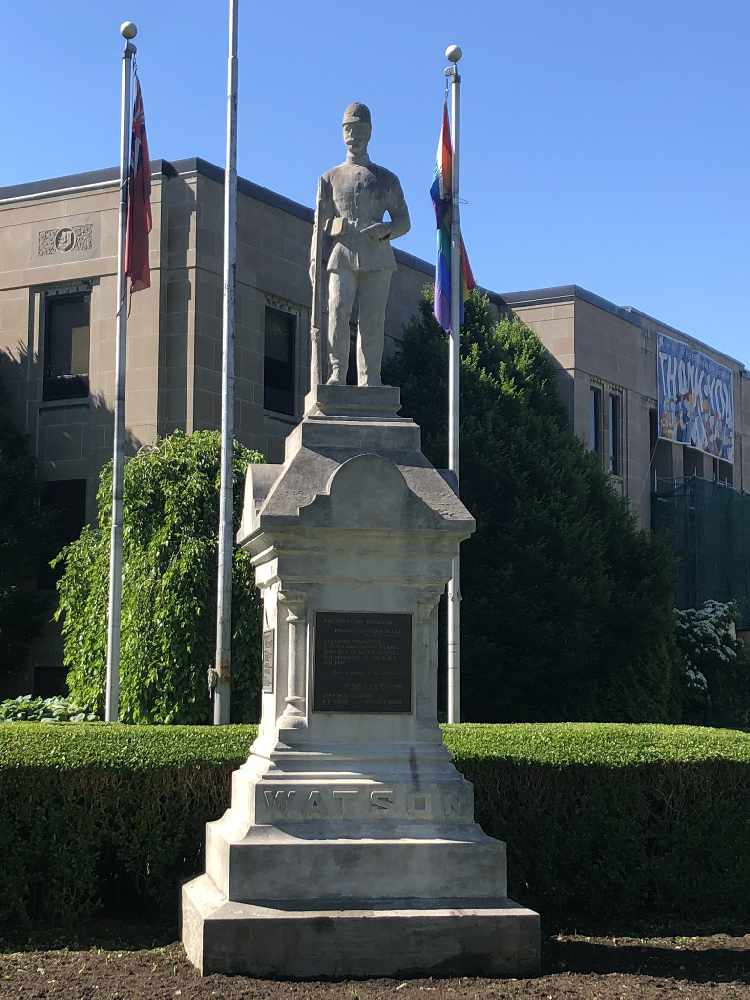 Photo Credit: Gavin Fearon Twitter page, @madestanding
UPDATE: The Private Alexander Watson monument will remain in front of St. Catharines City Hall for now.
Councillor Karrie Porter has decided to defer her motion to the next council meeting on July 13th, to give residents the opportunity to speak to the matter.
Last night's virtual council meeting also started more than an hour behind schedule due to technical issues.
She's calling for the removal of the Private Alexander Watson monument outside St. Catharines City Hall.
Councillor Karrie Porter will bring a motion forward Monday night, requesting that it be moved to his burial place at Victoria Lawn Cemetery.
Watson lived in St. Catharines, but he died while fighting for the Canadian Government in the North-West Rebellion in 1885.
The statue was erected on the front lawn of City Hall a year after his death.
More than 360 people have signed an online petition calling for the statue's removal. It was created by local resident Gavin Fearon.