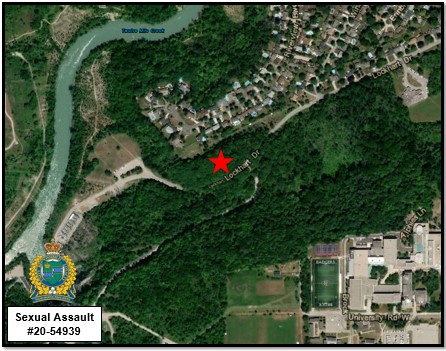 Photo Credit: Niagara Regional Police
The NRP is investigating a sexual assault in St. Catharines, close to Hydro Hill.
A woman in her 70s was walking along the trails in the Lockhart Drive and Headworks Road area yesterday afternoon when a man allegedly grabbed her and forced her into the bushes.
The man took off afterwards and the woman was taken to hospital with serious injuries.
The man is believed to be about 25 to 35 years old with tan skin, standing at about 5'7" to 5'10", weighing about 140 pounds with dark eyes, scruffy facial hair, short dark wavy hair and a skinny athletic build.
He was wearing black pants and a grey shirt with a black pattern or symbol on the front.
Anyone with information should contact Niagara Regional Police by calling 905-688-4111 with extension 9359.