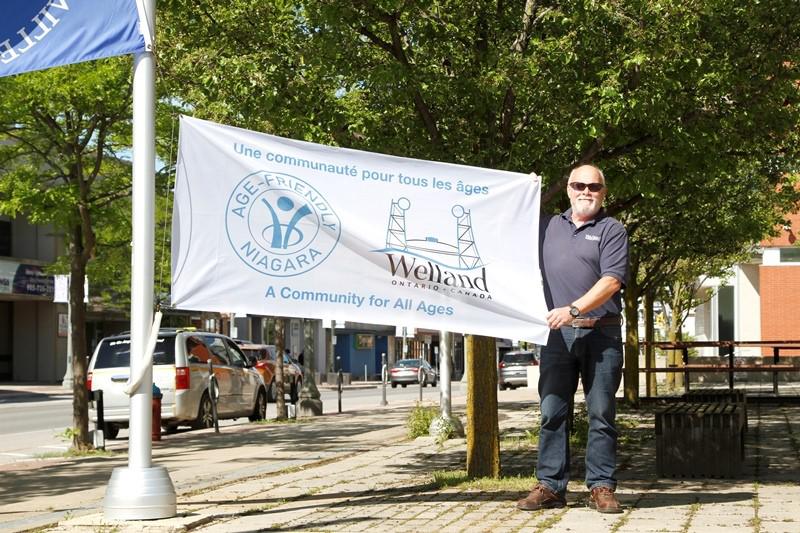 Photo Credit: City of Welland
June is Seniors Month and the theme this year is Stay Safe, Stay in Touch.
The City of Welland is encouraging local seniors to find new virtual ways to connect with their friends and family members during COVID-19.
The Senior Citizens Advisory Committee has also raised Age-Friendly flags at Civic Square and the Community Wellness Complex.
Richard Dalton, Welland's Manager of Recreation and Culture, says the older adult community always provides the city with wisdom and leadership.