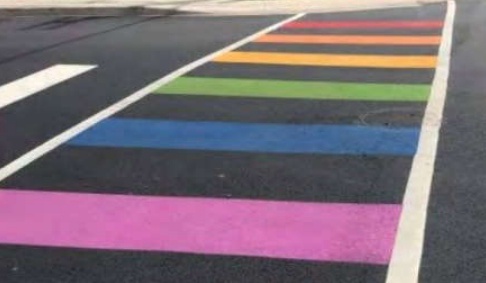 Photo Credit: Niagara Falls City Council Agenda Jan 28 2020
Niagara Falls is about to unveil its first rainbow crosswalk, just in time for Pride Month.
Its located in the downtown area on the south side of the Queen Street and Erie Ave intersection.
It connects City Hall and the Rosberg Family Park.
City Council approved the $3,000 project back in January as a show of support for the LGBTQ+ community.
The Downtown BIA funded 50 percent of the installation costs.