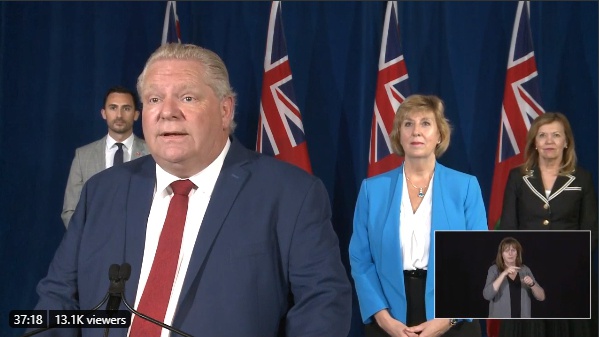 Photo Credit: Doug Ford Twitter page, @fordnation
Premier Doug Ford has announced a $150 million investment to help improve broadband and cellular connectivity in Niagara and beyond
He says having reliable internet is an essential part of our lives right now, especially during COVID-19.
"Twelve percent of Ontario communities still don't have access to reliable internet service. That's 620,000 families, businesses and households."
Ford says the money will connect more people living in rural and remote areas and his government is partnering with municipalities, Indigenous communities and the private sector to make it happen.
He adds this new program has the potential to attract up to $500 million in total with partner funding.
But he says we can't do this alone, so he's calling on the federal government to step in to help.