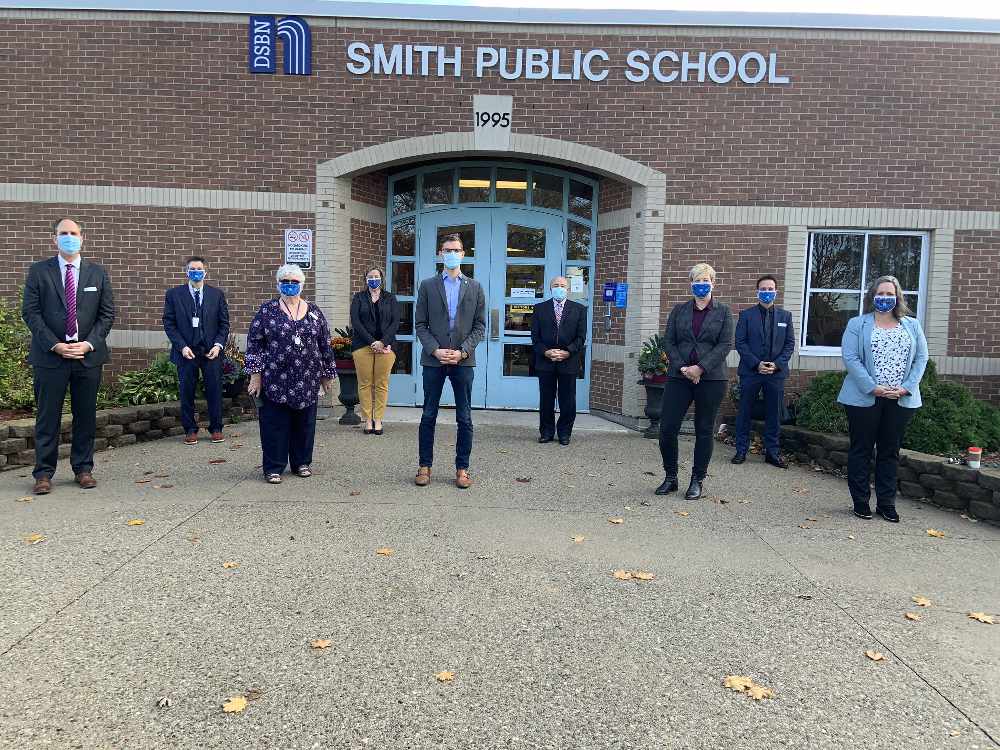 Photo Credit: Sam Oosterhoff Twitter page, @samoosterhoff
Just over 500 new elementary student spaces will open in Niagara thanks to a $12.5-million investment from the province.
The Ford Government has announced $7.2-million for Smith Public School in Grimsby and $5.3-million for Peace Bridge Public School in Fort Erie.
A new addition and retrofit for Peace Bridge Public will create another 230 elementary spaces.
Meanwhile the addition to Smith Public School will create 276 new elementary spaces, 49 new licensed child care spaces and three new child care rooms.
Niagara West MPP Sam Oosterhoff says the province is investing in the future of these schools.
"By building and upgrading these schools we are providing students with access to modern classroom settings and the latest technology which will lead to new opportunities and lifelong success."