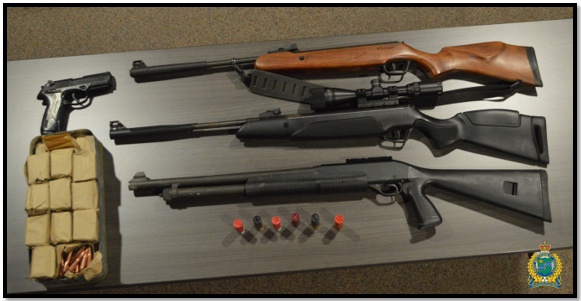 Two people have been charged in relation to a firearms investigation in the Falls.
The case began in March, and a male and female suspect were identified.
Yesterday, a search warrant was conducted at a home near Kalar Road and Progress Street.
Detectives seized an unbranded black pump shotgun that had 6 shells in the magazine.
They also found about two pellet guns, a replica pistol, and 650 rounds of 7.62 ammunition, which is commonly used in rifles.
Thirty-eight year old Jason Gorman and 36 year old Krista Belward, both of Niagara Falls, were arrested.
They both face several charges for weapons-related offences.
Anyone with information on the case is asked to call detectives at 905-688-4111, ext. 1002200.