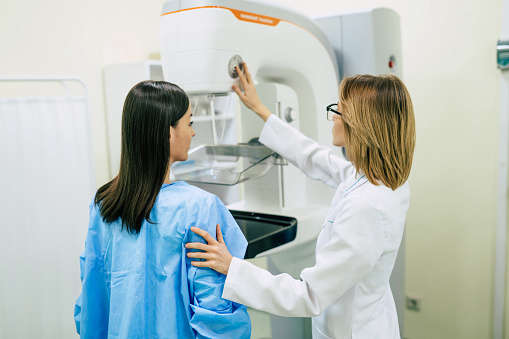 Niagara Health reporting a decline in screenings during pandemic.
October is Breast Cancer Awareness Month, and Niagara Health says one in every eight women will develop the disease.
The agency is reminding females aged 50 to 74 to schedule a mammogram every two years.
Screenings can be scheduled every other year through the Ontario Breast Screening Program, and a doctor's referral isn't needed.
As well, people 30-74 who are considered high risk can get checked once a year.
Niagara Health says last year, there were 50 percent fewer mammograms done at its testing centres than there were in 2019.
"The screening program at Niagara Health is back to full capacity, and we are seeing more people booking appointments," says Dr. Julian Dobranowski, Chief of Diagnostic Imaging at Niagara Health. "While we are headed in the right direction, there are still people who are due or overdue for regular mammography screening who I encourage to reach out for an appointment."
Niagara Health has full-service OBSP Centres and Assessments in Niagara Falls, Welland and St. Catharines, and bookings are now being accepted several months ahead.
As well, Fort Erie and Port Colborne residents can check out the Mobile Cancer Screening Coach, which is operated by the Hamilton Niagara Haldimand Brant Regional Cancer Care
Program.
To book a screening through Niagara Health, click here.