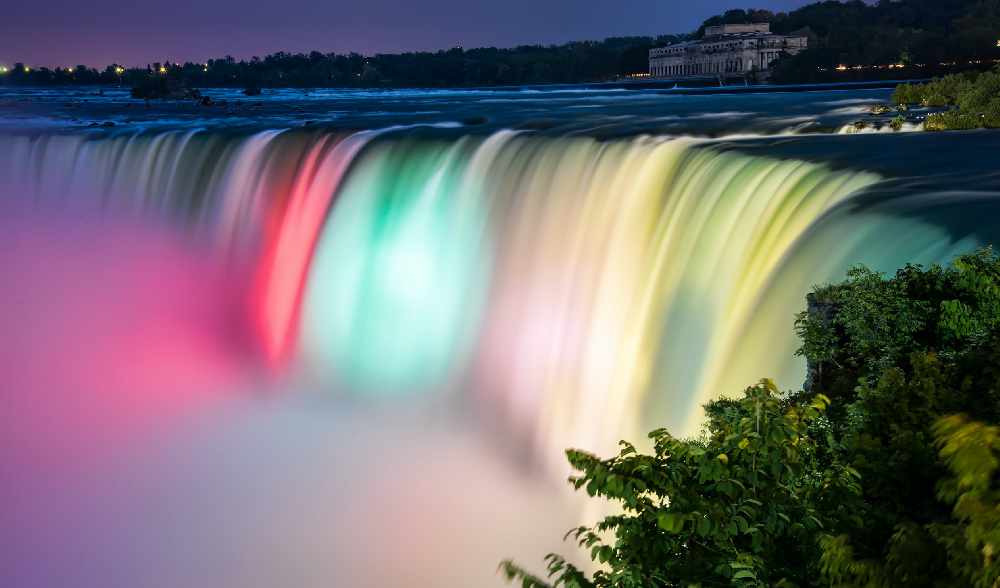 Niagara Falls will change colour every 15 minutes tonight to honour the class of 2020.
The American and Canadian Horseshoe Falls shine the school colours for five local high schools; Stamford Collegiate, A.N. Myer, St. Michael Catholic, St. Paul Catholic and Westlane.
Graduating students in Niagara Falls, New York will be honoured Friday night.
You can find tonight's illumination schedule below;
8:30 p.m. - 8:45 p.m. - Stamford Collegiate – black and orange
8:45 p.m. - 9:00 p.m. - A.N. Myer Secondary School – purple and white
9:00 p.m. - 9:15 p.m. - Saint Michael Catholic High School – maroon and white
9:15 p.m. - 9:30 p.m. - Saint Paul Catholic High School – blue and white
9:30 p.m. - 9:45 p.m. - Westlane Secondary School – green and white