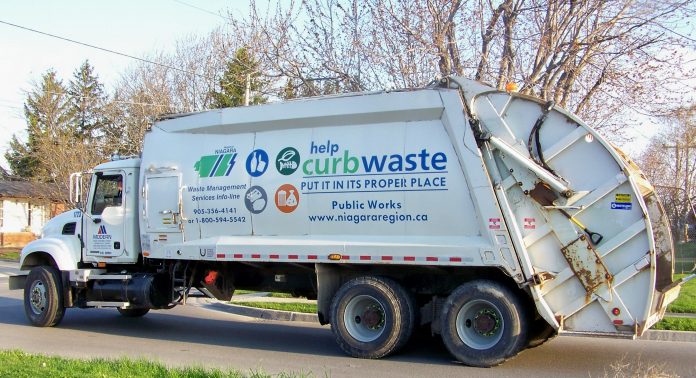 Niagara's waste collection trucks will now pickup your unwanted large items.
The Region is resuming large item pickup starting today, but it will limit the number of pickups each day to prioritize the collection of garbage, recycling and organics.
The item must be at the curb no earlier than 5:00 p.m. the day before and no later than 7:00 a.m. on your collection day.
You can fill out an online form to schedule a pickup.
You can also call your local waste collection contractor;
Emterra Environmental - Niagara Falls, Fort Erie, St. Catharines, Welland, Port Colborne, Niagara-on-the-Lake and Grimsby
905-227-7771
Toll-free: 1-855-227-7771
Canadian Waste Management Inc - Lincoln and West Lincoln
289-723-1230
Toll-free: 1-877-780-9781
You can find more information online here.