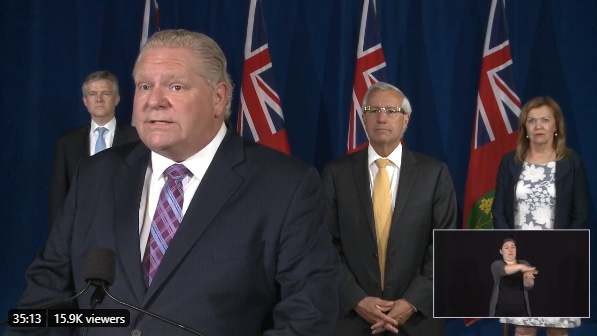 Photo Credit: Doug Ford Twitter page, @fordnation
The Ford Government will release more details about stage two of reopening Ontario's economy early next week.
But Premier Doug Ford says it will not begin immediately.
"We'll be giving notices to businesses to start getting ready. Next week we'll also lay out a phased plan for reopening childcare safely and gradually so we can support parts as they return to work."
He says phase two is all about bringing people back to work in Niagara and beyond and finding ways to get life back to normal this summer.