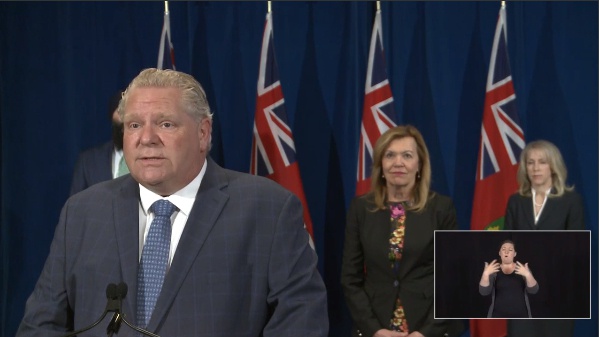 Photo Credit: Doug Ford Twitter page, @fordnation
Premier Doug Ford is thanking volunteers in Niagara and across the rest of the province for stepping up during the COVID-19 pandemic.
His government announced a $100,000 investment towards the SPARK Ontario online volunteer hub back in April and Ford says the response has been incredible.
"Over 6,500 Ontarians answered this call. That's over 6,500 people who raised their hand to help deliver vital necessities, support food banks or check in on those who need extra support."
Over 54,000 people visited the website to learn more about volunteer opportunities in their community.
The province also launched the Ontario Community Support program about a month ago.
"We've received over 500 meal referrals and over 2,000 essential supply referrals for deliveries to those in isolation, low-income seniors and people with disabilities and chronic medical conditions."
Ford says we need to keep that Ontario spirit going.