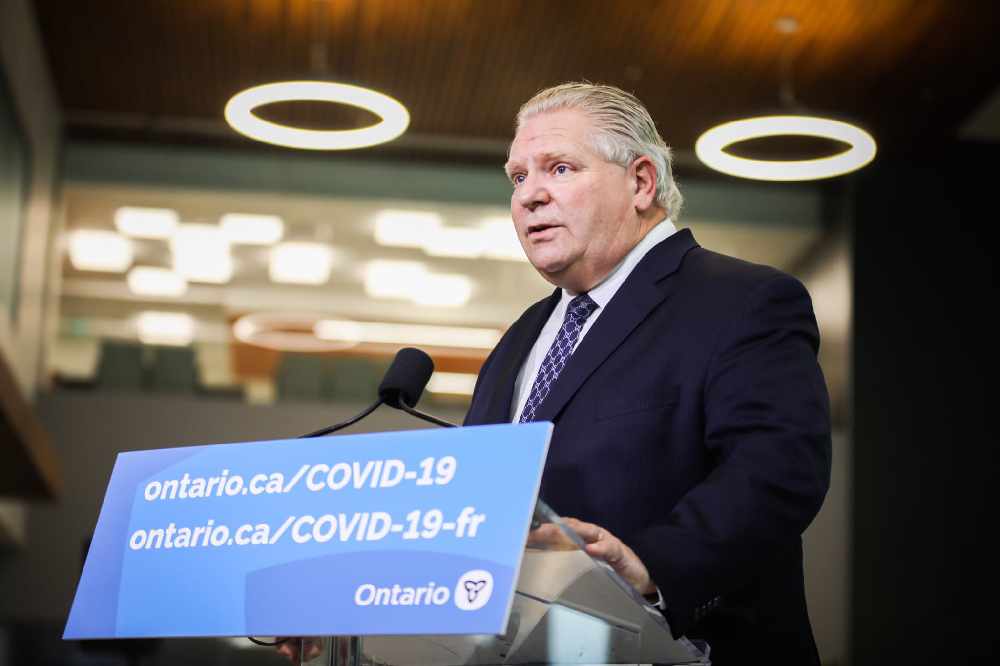 The Premier says he did not give MLSE preferential treatment last week when he lifted capacity limits for arena's but not restaurants and bars.
The Province plans to announce loosening more COVID-19 restrictions next week.
Premier Doug Ford was asked today why he increased the capacity for sports arena's late last week and not restaurants and bars.
"We had a consensus around the table with the Chief Medical Officer and the Health table in a sector that has very strong protocols. We are going to get to the restaurants, we will have a comprehensive plan that will stand the test of time. I am not going to rush it, because anything you do in the pandemic, if you rush it, it can come back to bite you."
MLSE helped the Province with the Verify Ontario app. The Premier was asked if they were given preferential treatment last week, to get the capacity limits increased ahead of the Leafs home opener.
"I'll tell you right now, absolutely not. It is not just about the MLSE by the way, it is about the CFL, it is about the small towns across the Province with OHL teams, it was a whole encompassing area and most importantly we had the consensus from the Chief Medical Officer and the Health table."
Ford says he has a strong and comprehensive plan for restaurants and bars that will be rolled out next week.