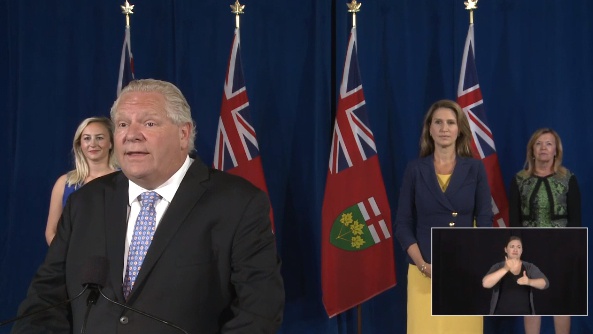 Photo Credit: Doug Ford Twitter page, @fordnation
A major highway construction project is on the horizon for St. Catharines.
The Ford Government has announced $2.6 billion for highway construction projects this year and twinning the Garden City Skyway is one of them.
Premier Doug Ford says the money will also widen the 401 between London and Tilbury from four to six lanes.
It will also widen Highway 3 between Essex and Leamington from two to four lanes.