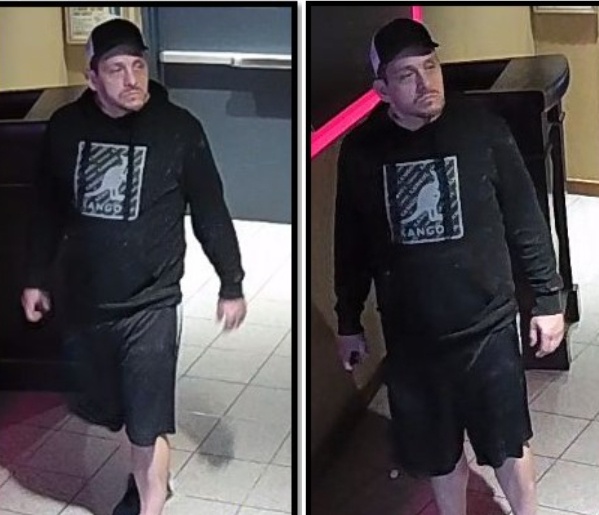 UPDATE: Police have found the three guitars that were reported stolen from the Hard Rock Café in Niagara Falls.
Officers are also on the lookout for 44-year-old Daniel Patrick Rees.
He's from Cambridge and he's wanted for theft under $5,000 and failing to comply with probation.
Rees is white, about 5'10 with a medium build and he has brown hair and blue eyes.
He also has a dragon tattoo on his upper right arm and the word "Destiny" tattooed on the right side of his neck.
Anyone with information should call police.
Niagara Regional Police are searching for a man who allegedly stole 3 guitars from the Hard Rock Café on Falls Avenue.
The guitars belonged to Pink Floyd, Neil Young and Guns and Roses. Police have released photo's of the suspect and the guitars.
They are searching for a white man between the ages of 30-40 with a medium build and facial hair. He was wearing a black and white baseball cap, black hoodie with a white logo of a kangaroo on the front and black shorts.
Anyone who may have information is asked to contact detective Ryan Campbell with the Niagara Regional Police at 905-688-4111, dial option 3, ext. 9584.